Brixton Arches Film Screenings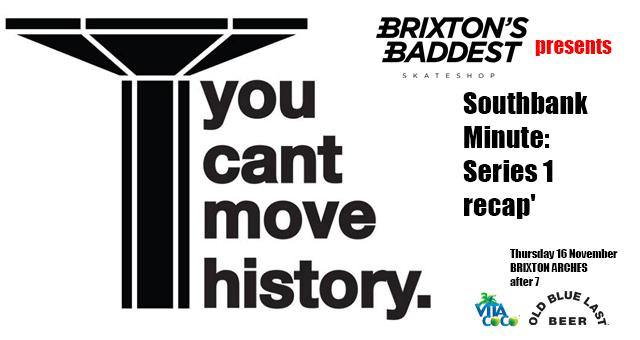 Thursday 16 of November
Come join us for a free film screening of two great sort films that demonstrate the one and only truth, power belongs to the people. 
The film will be on loupe after 7 in Brixton Arches right by the train station. Vita Coco and Old Blue Last Beer are providing us beverages so please have a seat, chat to the person sitting next to you and watch some films with us! The event is open for all,if you miss your train come back down and chill. 
Robots of Brixton is an architectural film project that explores the relationship between architecture, class and race. Using Brixton, (or an augmented Brixton) as backdrop, the project uses robots as metaphors for a future intake of migrants to the UK. It acts as a commentary on the cyclical nature of the working class in areas with diverse populations such as Brixton.
 The projects shows Brixton as a degenerated and disregarded area inhabited by London's new robot workforce. The robots are built and designed to carry out all of the tasks which humans are no longer inclined to do. The mechanical population of Brixton has rocketed, resulting in unplanned, cheap and quick additions to the skyline.
Southbank Minute series 1 is a montage of all South Bank Minute clips filmed by various London based film-makers. Long Live South Bank
Director and Writer: Kibwe TavareS Producers: Richard Young
Katherina Heiger Vivian Cheung
Production Designer: Paul Nichols
Edited by: Jonathan Gales
Photographer Brixton riots David Hoffman Sound Designer Mourad Bennacer
DJ Hiatus "The Great Insurrection" A Factory Fifteen film
Collection 2019
Sale 70% Off
Title for image